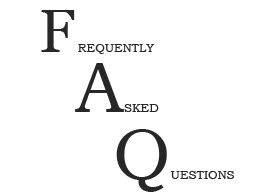 How do you measure the clothes?
We will include all the available description found on the tag of the item. To also help out our customers, we will provide the measurement in inches.
Length: Measured from the shoulder to the bottom hem

Bust: Measured below the armpits

Waist: Measured 6-8 inches from the armpits
Hips: Measured 14-15 inches from the shoulder
Sleeve: Shoulder to the cuff
Length: Measured from the waist to the bottom hem

Waist: Measured across the top of the skirt
Hips: Measured 6 inches from the waist
Are the clothes clean when shipped out?
Yes, we will be washing the clothes using Surf and Downy ;). Expect the items pressed and newly washed.
Will there be new items every week?
We will try our best to update our rack every week.
Will there be discounts on bulk purchases?
Yes. If you buy at least 3 items, your shipping fee is on us.
Yes. We will give promos once a month. It could be a raffle draw or some sort.
How do I place my order?
We will ask you to comment in the post of the item that you want. We will not accept anonymous comments.

You may fill out our
order form
found in the left side of the online store. We will contact you through sms and email once we have received your form. You may also contact us by sending a text message using either of these numbers: 09228147930, 09157843669 if you are in a rush to get a specific item.
The payment details will be sent through email and text message. You have three days to settle the payment and inform us of the payment details. If you fail to settle the payment in three days, we will be relisting the item and cancel your order. We will not entertain any future transactions with customers who fail to make their payment on time.
How do I pay?
We accept BPI, GCASH, Bancnet Online and PayPal.
Can I return the item if I am not contented with it?
The only time we will accept returns and give refunds if the item bought has a defect that we have failed to include in the description. Any item to be returned/refunded due to wrong sizes will not be entertained unless we have failed to give an accurate measurement.
What if I failed to settle the payment on time?
We will send you a text reminder. Failure to reply in the text will forfeit the transaction. We will make a list of all customers who are not able to pay for the items that they have reserved.
We ship through Xend. Our shipping rates are based on Xend Express' Rates. Normally, shipping rates are as follows:
Metro Manila – Php 50
Luzon – Php 80
Visayas/Mindanao – Php 100
We will send the tracking number through email and text once the parcel has been sent already. You can track your items using Xend's
website
.
We do meetups at specific places only. A transaction fee of Php 30 will be charged. Meetup points are in the following places:
Shaw MRT Station
Ayala MRT Station

Shangri-la Mall